Gentle Dental Boston is JOINING Newbury Dental, a flagship Gentle Dental practice
In order to provide the best patient care, Dr. Aziz and the team from Gentle Dental Boston are joining Newbury Dental, the flagship Gentle Dental practice on Newbury Street. Starting Thursday, July 1st, 2021 all patients who receive care at Gentle Dental Boston, 131 Tremont Street, will now receive care at Newbury Dental, 274 Newbury Street.
This change will allow our patients access to more appointments, more award-winning providers and more dental services such as sedation dentistry and oral surgery, all in one location. Plus, we'll have access to some of the most current dental technology including 3D cone beam imaging and an iTero scanner.
What won't change is our commitment to quality dental care.
Dr. Aziz and the team have been working closely with the expanded team at Newbury Dental in anticipation of the move. Your patient records, x-rays and treatment plans are already available at the new location as part of our Gentle Dental secure patient management system. There are no additional steps for you to take. Simply arrive for your appointments at the new location, meet Dr. Aziz and allow us to introduce you to our expanded team.
Newbury Dental is an award-winning Gentle Dental practice winning #1 Choice Dentist in Boston from Readers Choice 2020, 2019, and 2017 plus Top Dentist from Boston Magazine and Boston Common Magazine. Look for the iconic "tooth sign" outside the office on Newbury Street.
Newbury Dental Associates/Gentle Dental
274 Newbury St. between Fairfield and Gloucester Street
Boston, MA 02116
617-292-0500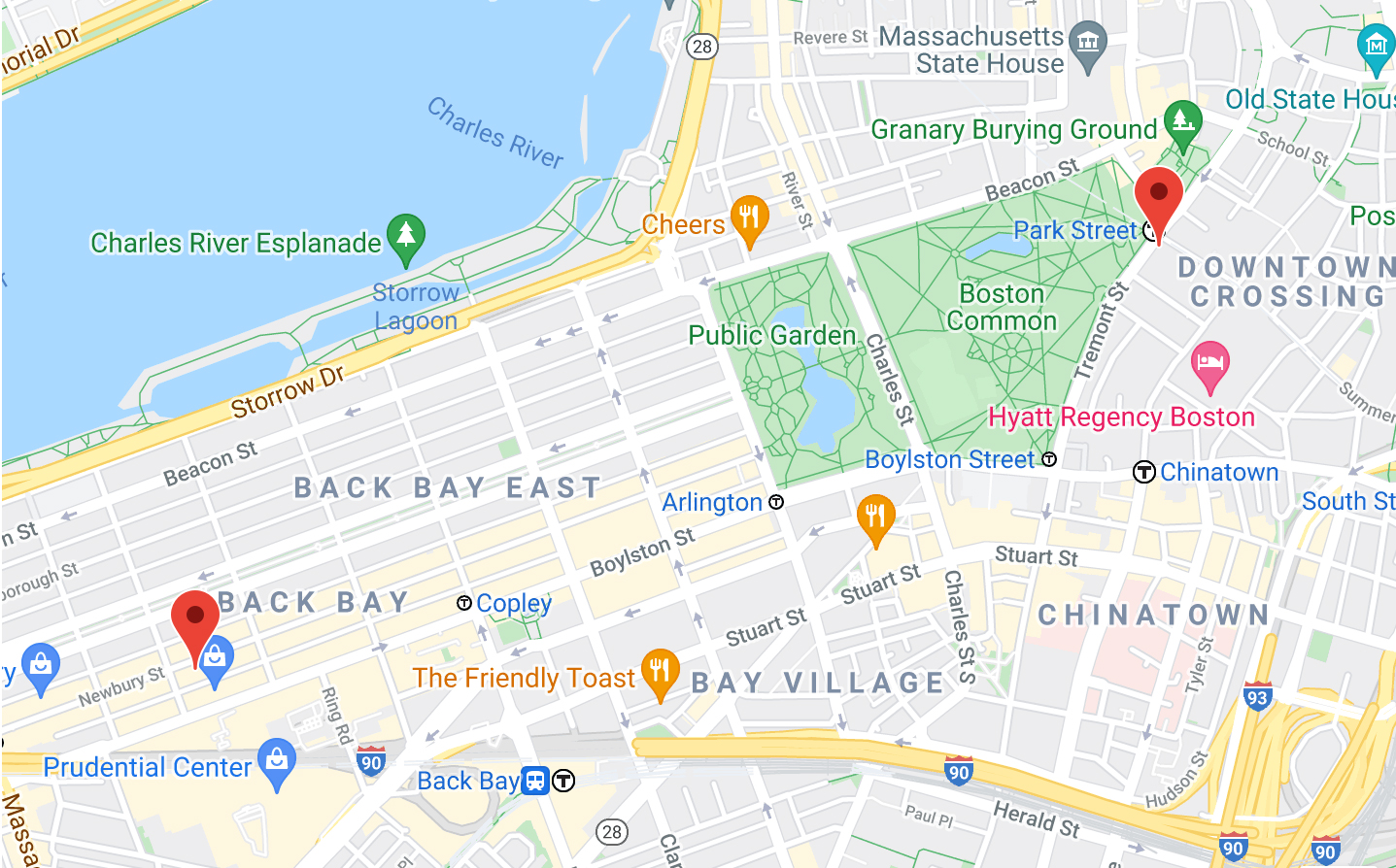 Ample metered street parking is available on Newbury Street, Boylston Street, and side streets. The office is easily accessible by the MBTA Green Line via Hynes Convention Center T stop just 2 blocks away. Parking is also available at the Prudential Center Parking Garage with entrances at 111 Huntington Avenue and 800 Boylston Street. When you arrive for your appointment, enter the office through the double doors and proceed upstairs to the reception desk with "Newbury Dental" on the blue wall behind it.
As July 1st approaches, those with upcoming appointments will be reminded of the change in office location via our automated messaging system. Those who need to make an appointment can simply call our existing phone number 617-292-0500 and your call will be routed to the new location.
Thank you choosing Gentle Dental Boston for your dental care. We look forward to providing you with expanded appointments and specialty services as we join Newbury Dental on July 1st.
If you have any questions, please call us at 617-292-0500