Braces as low as $147/month
Schedule an appointment for a free braces consultation and our board certified orthodontists will develop a treatment plan just for you. Braces are as low as $147/month* with no money down.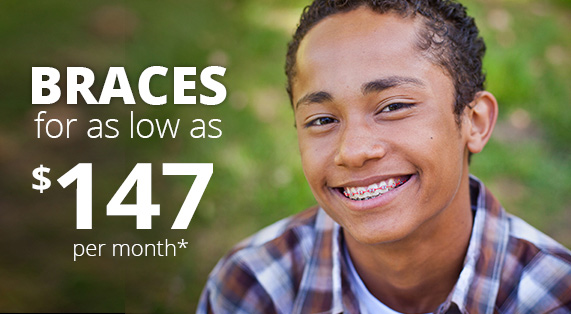 It's never too early or too late for braces. We treat adults and kids with a full range of orthodontic solutions including invisalign. A beautiful smile is a healthy smile. Come in for your free consultation and find out how beautiful your smile can be.
*Braces available as low as $147 per month with no money down. Traditional braces only. Not available with Invisalign. Contact a Gentle Dental location to learn about additional orthodontic offers.