Tips for Finding the Right Pediatrician
Interested in learning about how to find a pediatrician? We have great advice on this topic to give your newborn child the best care. This care can extend from birth up to 18 years old, which is why picking the right fit is so important.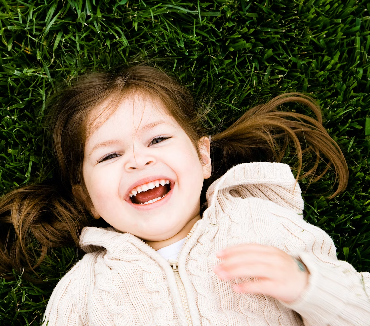 Finding a team of caring health experts is essential for the health of your child. This article will give complete information about how to find a pediatrician for a newborn baby.
A survey with 574 (29%) responses from primary care pediatricians who care for at least 1 to 5 newborns each week reported overall satisfaction with the statewide authorized newborn screening system.
When Should Parents Look for a Pediatrician?
Knowing when to look for and schedule a visit with a pediatrician is a major first step for your baby's health. The American Academy of Pediatrics (AAP) offers helpful timeline recommendations for your baby's first visit to see a pediatrician, which we will discuss below.
The AAP recommends visiting a pediatrician during the first 3-5 days of your baby's life. With this in mind, it is typically best to begin looking for a pediatrician about 3 months before the birth of your little one.
A couple of months after birth, you should start to look for a pediatric dentist for your child. The American Dental Association recommends children see a dentist no later than their first birthday. It is ideal to schedule a dental visit around the time of their first tooth erupting, which is often at about 6-8 months of age.
How to Find the Right Pediatrician for a Newborn Baby?
Figuring out how to find a pediatrician for a newborn doesn't have to be hard. If you're wondering how to choose a pediatrician, read more below.
Start Early
The process to find a pediatrician for a newborn should begin early. Finding the best fit for you can involve significant research, which can take time. Look to see if the pediatrician accepts your health insurance and is accepting new patients. Take into consideration the location of the office, their business hours, and other factors that may be of importance to you.
Consider their Credentials
When looking for a pediatrician, it is important to find out as much as you can about them, including their credentials. A pediatrician specializes in the medical care of individuals from birth up through the age of 18 years old. Their training consists of additional schooling in pediatrics following medical school.
The pediatric team can also include a pediatric dentist, who specializes in the dental needs of patients up to the age of 18 years old. Pediatric dentists also do additional training in order to practice pediatric dentistry following four years of dental school.
Board Certified
When you are figuring out how to find a pediatrician, you may come across the term 'board certified.' Pediatricians and pediatric dentists have the option of obtaining board certification through an examination provided by the by American Board of Pediatrics and the American Board of Pediatric Dentistry, respectively. The board certification examination tests competency in patient care, ethics, communication skills, medical and dental knowledge, and other topics pertaining to pediatrics.
AAP Member
The American Academy of Pediatrics (AAP) is the largest organization of pediatricians in the United States, with approximately 67,000 members total. Pediatricians can become involved in the organization, which offers numerous resources and educational support to its members and the community at large.
FAAP Listing
Fellow of the American Academy of Pediatrics (FAAP) is a title given to pediatricians board-certified in pediatrics or a pediatric surgical specialty. This honor is the highest status of membership in the American Academy of Pediatrics organization.
Ask for Opinions and Referrals
One of the simplest tips on how to pick a pediatrician is to ask for opinions and referrals. Friends, family, and other individuals whose opinions you trust can be great resources when you are looking for a pediatrician.
Check-in with Your OB-GYN
Another great resource to use when looking for a pediatrician is your OB-GYN. They can provide great recommendations, along with your primary care physician.
Location Convenient and Accessibility
If location and accessibility are important to you, choose a pediatrician that fits your location preferences. The first couple months of your newborn's life can make life a little busier, so it is important to make accessing your pediatrician as easy as possible.
Evaluate Office Hours
Determine the office hours of the practice and evaluate whether they fit with your schedule. Some offices may offer weekend availability, while others may offer late evening hours, for example.
Check Hospital Affiliation
Check to see if the pediatrician is affiliated with a hospital. Some individuals may prefer to have a pediatrician who works with the hospital where they plan to give birth.
Emergency Availability
Another beneficial piece of information to find out is whether emergency care is available through the pediatrician. Ask if the office offers any emergency services or if they refer to a specific emergency room or urgent care center.
Go for a Physical Visit
Some pediatricians offer free initial visits that allow you to establish a relationship with them and the staff. This can help you determine if you are comfortable with the pediatrician and give you peace of mind with your decision-making process. It also is a great time to communicate any questions or concerns you may have.
Continuity of Care
Check out the Office Atmosphere
When visiting the office for the first time, pay attention to the atmosphere. You can get a feel for the environment and determine if the office is the right pick for you. Be sure to ask all the questions you have.
Consider Reviews and Testimonials
Online reviews and testimonials can be a great resource to help you in finding the right pediatrician. However, take these online comments with caution as the reviewers' opinions may differ from yours.
Payment and Insurance
If you have medical insurance, check to see if the pediatrician is within your network. Also, ask the office about potential out-of-pocket fees and expected payment methods. Be sure the pediatrician is also accepting new patients.
Key Questions Parents Should Ask When Choosing Potential Pediatricians
One of the best tips regarding how to choose a pediatrician involves good communication between you and your child's potential pediatrician. There are several questions to ask potential pediatricians to ensure your child gets the best possible care.
Is the pediatric practice affiliated with a hospital network?
Does the pediatrician work alone or with a group of practitioners?
In general, how long does a check-up last?
What insurances are accepted? What are the costs of services?
Why did you choose pediatrics?
Does the pediatrician have any subspecialties?
How far in advance are appointments needed to be scheduled?
What are the office hours?
Is there emergency care when the pediatrician is not available?
How does the office handle phone calls and emails?
What Parents Should Look Forward from Pediatrician?
When you are trying to find a pediatrician, there are a number of things that you should expect. In this section, we will discuss what you can look forward to from a pediatrician.
Parents can expect routine appointments for their child with their pediatrician from infancy up to 18 years old. The pediatrician will check their physical and mental development. Your infant's first check-up is typically within 5 days of delivery, followed by a 1-month appointment. The frequency of visits will increase as your child gets older and will often become on an annual basis after 30 months old.
Visits often include record taking of your medical and dental history, a complete physical examination, administration of any necessary shots or vaccines, health and safety education, and answering any questions you have.
Meet Gentle Dental: Your Specialized Pediatrician for Newborns
Look no further if you are wondering how to find a good pediatrician. Our team at Gentle Dental is specially trained to meet the unique dental needs of your newborn.
Our pediatric specialists at Gentle Dental provide a great environment for you and your newborn. Parents can feel comfortable trusting our dentists and dental specialists who provide a range of dental services to meet all of you and your families dental needs. Gentle Dental provides award-winning care and has won more 'Top Dentist' awards than other dental practices.
Conclusion
In this article, we've outlined simple steps on how to choose a pediatrician. The earlier you establish a relationship with your pediatrician and communicate any questions you have, the better. Your pediatrician will monitor your infant throughout childhood and adolescence, so it's important to choose a pediatrician who makes you feel comfortable.