Celebrating National Dentist Day
National Dentist Day celebrates the dentists everywhere who keep our teeth healthy. It was established as a way to show appreciation and thanks for dentists. Celebrating National Dentist Day on March 6th each year also encourages people to call their dentist for a checkup who may have avoided going to the dentist.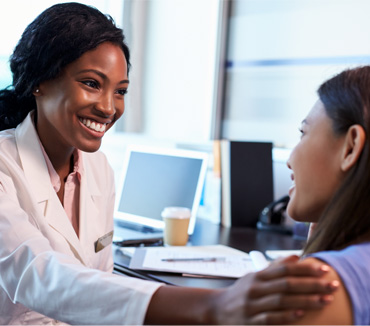 It's a dentist's job to prevent, diagnose, and treat oral diseases and monitor the growth of our teeth. Dental health is integral to our overall health, which is why it's important to celebrate the people behind our dental practices at Gentle Dental.
Quick Dental Tips from our Dentists
To make sure you're always staying on top of your dental health, here are quick dental tips from our dentists:
Don't put off dental work, as it only gets worse.
All of your teeth are important, not just "the front ones."
Make sure you're brushing and flossing consistently.
Watch your diet and try to avoid sugars and sodas.
Facts About Our Dentists
Here are some facts about our Gentle Dental dentists:
In 2020, 54 Gentle Dental doctors were voted Boston Magazine Top Dentist
With over 45 years of success, Gentle Dental is the largest, multi-specialty group practice in New England
Our mission is to create healthy, confident smiles for life. We know a healthy smile is a confident one and it all starts with regular, preventative care. We welcome new patients and your comfort and care are always our top priority. Every patient's needs are unique and our dentists work with you to create a personalized treatment plan to reach your health goals. With quality care for patients of all ages, Gentle Dental's on-site specialists mean your care is both comprehensive and coordinated to achieve the best results possible.
Here's What People Said About Our Team
Alyssa:
This was by far my best dentist experience!! I have a serious fear of the dentist and have been to my fair share of dentists. I have always left other dentists with that same uneasy feeling I went in the place with. But at Gentle Dental at the Trolley Yard the entire staff was so welcoming from the time I walked Into the time I left. They made me feel comfortable. After having a cleaning and filling done there, I can say that this experience by far exceeded all of my expectations. Both experiences were a 10/10 and as painless as they could possibly be. I totally recommend Dr. Khadivi and the amazing staff there.
Scott:
Comforting, the cost of treatment was very reasonable, and they even offered a payment plan which allowed me to get all of my treatment completed in a short time frame. Everyone is very professional and caring. If you are hesitant to go to the dentist, this is the office for you.
Chris:
Everyone at Gentle Dental Stoughton was so kind. I was worried about an upcoming root canal and prep work for a crown but I had absolutely no pain with the root canal or other work. I had no dental insurance and was able to get an exam, x-rays, and cleaning for $57 as a new patient and help with payment for the rest. Wonderful people in the front office and pain-free experience
Schedule Your Appointment Today
We'd love to provide you with a healthy, confident smile for life. Schedule an appointment at your local Gentle Dental office today. To explore career opportunities at Gentle Dental, please visit our Doctors Careers page.