How Safe Is It To Return to the Dentist Office During Coronavirus?
6 Safety Things to Consider When Returning to Your Dentist Office
In today's world, we understand the concerns you might have around safety during the coronavirus pandemic as you return to your dentist's office and other public spaces. While safety has always been of utmost importance to Gentle Dental, we've built upon these principles to increase your safety and ease your worry.
Here is a list of your safety questions answered: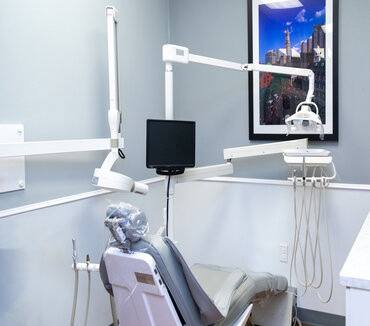 Is my dentist's office properly sanitized? Yes. At Gentle Dental locations, we are disinfecting our facilities with hospital-grade solution, and all dental instruments are sterilized or disposed of between each patient. We're also disinfecting all surfaces three times a day or more, including countertops, reception chairs, and door handles.
Am I going to experience crowded lobbies? No, we ask that you wait in your car or outside and call our office to let us know you're at your appointment. We will call or text you when your appointment time is ready to avoid crowding in our office. Companions must wait outside, as only patients with appointments are allowed to enter.
How will you screen patients entering the building? Upon arrival into the office, we'll check your temperature and ask specific COVID-19 health screening questions. If you have COVID-19 symptoms, we will ask you to reschedule for a future date. All staff members receive the same health screening daily.
How does safety work while inside the office? To ensure everyone's safety, our staff will provide instructions and have prominent signs in the office that we ask you to follow. We encourage you to use the provided hand sanitizer before checking in and whenever you feel necessary while visiting.
How will social distancing work? Chairs are 6 feet apart to adhere to social distancing guidelines, and we've removed magazines, toys, and beverage machines from the reception area. You will see Plexiglass shields at the reception desk for added protection.
Are there masks and PPE requirements in place? Absolutely. All patients must wear a face mask while in the office. Our clinical team is wearing the recommended additional personal protective equipment (PPE), including masks, gloves, face shields, and gowns, including N95 or equivalent masks for more advanced procedures.
All Gentle Dental locations are open for dental care. Call your local Gentle Dental office directly to schedule an appointment.
For more information on patient safety at Gentle Dental, please visit Health and Safety page. For the most up to date information on COVID-19, please visit CDC.gov.