Understanding Malocclusion: Definition, Types, and Symptoms
Malocclusion, also known as a misaligned bite, is a dental problem faced by many. When your upper and lower teeth do not properly come together, this is considered malocclusion.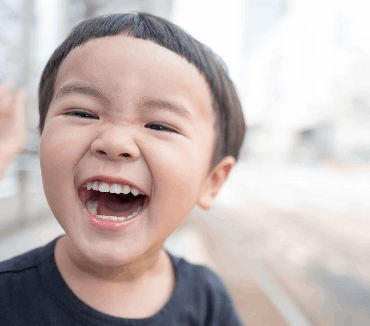 Malocclusion can impact more than just the appearance of your smile, it can cause more serious dental issues such as decayed teeth, gum disease, jaw pain, tooth enamel damage, trouble chewing, and difficulty speaking. Malocclusion can be treated a number of different ways depending on the type and cause. This article will give complete information about symptoms, causes, treatments, and prevention tips for Malocclusion.
According to the World Health Organization (WHO), the prevalence of dental malocclusion in children and adolescents is highly variable, ranging between 39% and 93%.
What is Malocclusion?
In this paragraph, we will discuss what it means to have malocclusion of teeth. Malocclusion can be described more simply as a 'bad bite.' Learn more below:
You most likely have or know someone with malocclusion, also referred to as a "bad bite," as it is one of the most common dental problems. It is characterized by the improper alignment of the upper teeth in relation to the lower teeth. Malocclusion can lead to issues including a deep overbite, edge-to-edge bite, underbite, open bite, crossbite, protrusive teeth, excessive spacing, or dental crowding.
Dental Malocclusion Definition
Dental malocclusion can be defined as the improper alignment between the upper and lower teeth as they come together. Dental factors that often play a role include tooth size, early loss of teeth, abnormal tooth eruption, extra teeth, or missing teeth.
Malocclusion Classes
There are several different types of malocclusion classes. The normal and most ideal class of occlusion is Class 1. The abnormal classes of occlusion include Class 1, 2, and 3 malocclusion. They are classified based on the position of the upper and lower first molars.
Class 1 Malocclusion
Class 1 malocclusion refers to a normal position of the upper and lower first molars, but there are misalignments of the teeth present. It is the most common type of malocclusion. Common tooth misalignments include teeth crowding, rotated teeth, spacing between teeth, crossbites, and open bites.
Class 2 Malocclusion
Class 2 malocclusion involves the upper first molar being too far forward from its ideal position in relation to the lower first molar. This malocclusion is often referred to as an excessive overbite. It causes the upper front teeth to stick outward over the lower teeth, which can lead to speech and chewing difficulties. This malocclusion can be caused by a skeletal discrepancy of the jaws or dental issues such as early loss of baby teeth causing a shift of the upper teeth.
Class 3 Malocclusion
Class 3 malocclusion is characterized by the lower first molar being too far forward from its ideal position in relation to the upper first molar. This malocclusion is typically called an underbite or edge-to-edge bite, in which the lower front teeth are touching or are slightly overlapping the upper teeth. There is commonly a skeletal and genetic component involved in class 3 malocclusion, but can also be caused by dental anomalies.
Comparing Class 1, Class 2 and Class 3 Malocclusion
Malocclusion is very common among individuals across the world. Class 1 malocclusion is the most common among individuals, followed by Class 2, and lastly Class 3. The prevalence values can also vary amongst different races and ethnicities. The global prevalence ranges for Class 1, Class 2, and Class 3 malocclusion are listed below in the data table.
| | | |
| --- | --- | --- |
| Types of Classes | Minimum Prevalence Range | Maximum Prevalence Range |
| Class 1 | 34.9% | 93.6% |
| Class 2 | 4.4% | 44.7% |
| Class 3 | 1.4% | 19.4% |
Different Types of Malocclusion
There are various malocclusion types that dental professionals are trained to treat. Patients can experience one or more of these different types of malocclusion.
Overcrowding - Overcrowding typically refers to there not being enough space to fit all the teeth within the mouth. This can lead to teeth being rotated, crooked, or overlapping against one another.
Openbite - An open bite is characterized by the upper teeth not overlapping the bottom teeth. This can occur in the front or the back of the mouth, known as an anterior or posterior open bite, respectively.
Impacted Tooth - A tooth that is impacted means that it is stuck within the gums and unable to erupt fully into the mouth. This commonly occurs with wisdom teeth and canines.
Missing Tooth - When a tooth is missing, it is also referred to as hypodontia. Some individuals are naturally missing teeth (congenitally missing teeth) or the condition could arise from trauma or a specific dental issue.
Overbite - It is normal to have somewhat of an overbite, however, an excessive amount of overlapping of the upper front teeth to the lowers can cause oral issues. A deep bite commonly leads to impingement of your teeth onto the roof of the mouth and surrounding gum tissues.
Underbite - When the lower front teeth are positioned too far forward in relation to the upper front teeth, this is called an underbite or anterior crossbite. This can lead to wear of the tooth enamel edges and difficulty chewing and speaking.
Crossbite - When your upper teeth are positioned behind your lower teeth, this is classified as a crossbite. Crossbites can occur on either sides of your jaw, or be in the front or back of the mouth.
Diastema - A diastema is another term for a tooth gap. A diastema is most seen between the upper two front teeth.
Spacing - Spacing between teeth can be caused by many factors. Some of the most common causes include missing teeth, small teeth, and dental habits such as tongue thrusting and thumb sucking.
Overjet - An overjet occurs when the top teeth extend outward past the bottom teeth. This can be referred to as protrusion and can impact speech and chewing depending on the severity.
Causes of Teeth Malocclusion
Teeth malocclusion can be caused by numerous factors. This can include genetic and developmental factors, childhood habits and practices, tooth and jaw issues, or oral health and structural factors.
Genetic and Developmental Factors
Natural Genetic Variances - Genetics play a significant role in the development of malocclusion. Genetics tend to influence the size and position of the jaws.
Birth Defects - Birth defects, such as cleft lip and palate, can influence the likelihood of malocclusion development. Fortunately, there are many medical and dental procedures to help treat dental anomalies caused by birth defects.
Cleft Lip and Palate - Research has found a link between cleft lip and palate and malocclusion. These conditions occur when an infant's lips or mouth do not fuse properly.
Impacted Tooth - An impacted tooth refers to a tooth that is trapped within the gum tissue, either partially or fully. This can cause the neighboring teeth to shift into the wrong positions and cause malocclusion.
Childhood Habits and Practices
Prolonged Use of Pacifier - Prolonged use of a pacifier can shift the teeth into new positions. This is particularly notable in the upper front teeth.
Thumb Sucking - Thumb sucking places abnormal pressure on the upper front teeth. This can cause them to become flared and spaced-out overtime.
Bottle Feeding - Similar to using a pacifier or thumb sucking, bottle feeding has been linked to malocclusion. Prolonged bottle feeding can cause the upper teeth to shift out of their normal positions.
Tooth and Jaw Issues
Tooth Loss - A missing tooth that is not replaced can result in malocclusion. Spaces in the mouth can lead to the neighboring teeth drifting into the space and altering the bite.
Missing Teeth - Similar to a missing tooth, multiple missing teeth that are not replaced can also cause malocclusion. When the teeth shift out of alignment, this can lead to multiple dental issues.
Rotated Teeth - Rotated teeth get in the way of your teeth coming together properly. Tooth rotations can also lead to teeth shifting overtime.
Oral Health and Structural Factors
Lack of Oral Care - Improper oral care can lead to malocclusion. This can include having poor oral habits such as nail biting or thumb-sucking.
Airway Obstructed by Enlarged Adenoids or Allergies - Enlarged tonsils or adenoids and allergic reactions have been linked to malocclusion. This can cause airway obstruction and in turn cause you to frequently shift your bite to help you breathe properly.
Injuries and Trauma - Dental trauma and injuries can cause malocclusion along with many other oral issues. It is important to do your best to prevent accidents from occurring.
Tumors in the Mouth - Oral tumors can lead to the shifting of teeth. It may even cause facial asymmetry depending on the extent of the tumor.
Improperly Fitted Dental Fillings, Crowns, or Braces - Dental fillings, crowns, or braces that do not properly fit can lead to dental malocclusion. Your dentist can check your dental restorations and orthodontic appliances to ensure that they are fitting properly.
Symptoms of Malocclusion
Malocclusion symptoms can be easy to spot. Keep an eye out for the below mentioned symptoms and report them to your dentist as soon as possible.
Speech Difficulties - Malocclusion can lead to trouble speaking. Correct pronunciation of words requires the specific alignment of teeth and bite.
Breathing Troubles - A crooked jaw or misaligned teeth can cause trouble breathing. If you experience trouble breathing, it is important to seek medical attention as soon as possible for treatment.
Face Structure Changes - Different types of malocclusion can alter facial appearance. For instance, Class 3 malocclusion can make the lower jaw appear more prominent, particularly from a side profile view.
Noises while Moving Mouth - When the jaws and teeth are misaligned, this can place strain on the jaws. This may cause you to hear noises when opening, closing, or moving your mouth.
Facial, Ear or Jaw Pain - As mentioned, misaligned teeth and an improper bite can strain your jaw muscles and surrounding facial muscles. This can cause you to experience facial, ear, or jaw pain.
Difficulty Opening/Closing Mouth - If the jaws are not properly aligned, the joint that helps open and close the mouth may not function properly. This can lead to temporomandibular joint disorders (TMD).
Biting Tongue/Cheeks often - When the teeth or jaws are not in their proper positions, this can cause you to accidently bite your tongue or cheeks frequently. You may experience oral soreness or notice bite lines on the inside of your cheeks or tongue.
Crooked Teeth - Crooked teeth are one of the most common signs of malocclusion. Tooth crowding should be addressed as soon as possible to prevent oral problems like tooth decay, gum disease, and tooth enamel wear.
Pain When Biting or Chewing - You may have trouble biting or chewing when your jaws or teeth are misaligned. This can make eating uncomfortable and cause wear of your tooth enamel.
Diagnosis of Malocclusion
Misaligned teeth and a misaligned jaw or crooked jaw can be diagnosed by your dental professionals. They will perform a thorough dental examination using dental X-rays, models, and other diagnostic tools to evaluate your entire oral cavity, head, and neck region.
Inquiry into Dental and Medical History - Your dentist will take a thorough dental and medical history. They will ask you specific questions, such as current medications and previous surgeries to help identify any conditions that may affect dental treatment.
Examination of Mouth and Teeth - An examination of your mouth and teeth is necessary to diagnose any existing pathologies including malocclusion. A head, neck, and cancer screening will also be performed during a routine examination.
Taking Jaw and Teeth X-rays - Dental X-rays are necessary to evaluate your jaws and teeth. Your dentist will often take a series of intraoral periapical and bitewing radiographs, and may also take extraoral X-rays including a panoramic, cephalogram, and cone beam CT scan.
Crafting Teeth Molds to Check - Your dentist may take a digital or traditional impression or dental mold of your teeth. This can help your dental professional make an accurate diagnosis of your bite.
Treatments for Malocclusion
There are numerous malocclusion treatment options available. Correcting dental malocclusion can help improve your overall health and well-being. Your dental professional will determine the best treatment for your based on your bite.
Dental Braces
Braces dental procedure is a common method to treat tooth and jaw misalignment. Braces apply gentle pressure to the teeth to bring them into their ideal positions. Orthodontic techniques such as the use of jaw expanders, headgear, elastic rubber bands, or other appliances may be additionally recommended to help correct the bite. Orthodontic intervention can be performed by your general dentist or an orthodontist.
Dental Retainers
Dental retainers are common orthodontic appliances used to treat malocclusion. These are typically removable and are custom-made to fit the exact position of your teeth. Active retainers, such as spring retainers, can be used to correct minor teeth misalignment. Other retainers are commonly designed to maintain the position of your teeth after orthodontic treatment.
Dental Bonding
Cosmetic dental bonding procedures can help improve the alignment of teeth. Dental bonding involves the use of a tooth-colored dental restorative material that is placed on the teeth to change its shape, size or color. This procedure is relatively simple and inexpensive.
Oral Surgery
In cases of severe malocclusion, oral surgery may be necessary to reposition the jaws and teeth in their correct places. This surgery is referred to as orthognathic surgery. Oral surgeons will often work closely with orthodontists, general dentists, and other dental specialties to help patients achieve the ideal bite.
Tooth Extraction
Extraction dental procedure may be recommended in severe cases of malocclusion. Extraction treatment may help you achieve straight teeth and a healthier bite. Orthodontic treatment commonly involves the extraction of the upper and lower first premolars to correctly position the teeth.
Invisalign
Invisalign dentists are trained to move teeth using removable clear plastic aligner trays. This is often a more esthetic option to traditional metal braces. The trays are custom-made to fit your teeth and move them incrementally with gentle pressure. Invisalign can treat almost all malocclusion types, but your dental professional must determine if you are a candidate prior to use.
Malocclusion: Before and After Transformation
Fixing the malocclusion of teeth can lead to a huge smile transformation. No matter the treatment, before and after results from resolving malocclusion can be remarkable.
Before and after treatment photos can show you the progress and transformation of your smile. Depending on the severity of malocclusion and the treatment performed, the results of the transformation can be noticeable relatively quickly. Transforming your smile can boost your self-confidence and change your life for the better.
Preventive Actions to Avoid Malocclusion
There are several preventive actions that you can take to avoid malocclusion. In this paragraph we will discuss easy tips to keep your smile healthy and in-check.
Limit Thumb-Sucking and Pacifier Use - Avoid poor dental habits such as thumb-sucking, which can cause a poor bite and teeth to protrude outward. Prolonged use of pacifiers can also lead to dental malocclusion.
Avoid Prolonged Bottle-Feeding - Prolonged bottle-feeding can also negatively impact tooth alignment. It has been found that this habit may cause the upper front teeth to stick forward excessively.
Early Dental Visits - Visiting your dentist regularly can help your dentist identify potential dental problems early on before they worsen. This usually allows treatment to be less extensive, and less expensive too!
Dental Trauma Prevention - Taking necessary precautions to safeguard your mouth, such as wearing protective gear when playing contact sports is essential. This can help protect your teeth from accidental trauma and irreversible damage.
Gentle Dental: Specialists in Reshaping Smiles and Malocclusion
Gentle Dental provides a high-quality of care to patients across New England. Our highly trained team of dentists and specialists can help transform your smile and treat any type of malocclusion you may have.
Our team at Gentle Dental provides multi-specialty dental services to meet any of you or your entire family's oral care needs, including the treatment of malocclusion. With our highly professional and trained team of general dentists and specialists, including an orthodontist, pediatric dentist, periodontist, endodontist, oral surgeon, and prosthodontist, we create a personalized treatment plan to help you achieve the smile of your dreams. With interdisciplinary treatment, we work together to provide comprehensive treatment that is unmatched by other competitors.
Conclusion
Malocclusion can do more harm to your smile than just affecting its' looks. Teeth and jaws that are aligned properly are necessary for proper daily functioning like eating and speaking. Malocclusion symptoms and signs like speech and chewing difficulties, breathing issues, fact structure changes, jaw clicking and pain, tongue biting, trouble opening and closing the mouth, and dental crowding should be addressed as early on as possible by your dental professional. The different malocclusion types can be treated with orthodontic interventions, dental restorations, dental surgeries, and other oral procedures, based on the recommendation of your dental professionals.